Crooked and malaligned teeth are very common nowadays. This is a cause of concern for some people as it may result in a loss of confidence. Most of the people are aware of the traditional braces but Invisalign in Delhi is the new solution. The Inman aligner is gaining immense popularity mostly among the younger generation. But, there are a few things that a patient should know before starting the treatment.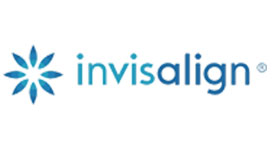 Use as much as possible
The clear aligners have to be worn for almost 20-22 hours a day. It is very important for the excellent and fast results. It is recommended to remove it only while brushing and eating. Wearing it for a long time will help in getting accustomed to the Invisalign.
Adjustments with speech
There are chances that Invisalign may affect the speech for some time. But, once the patient gets accustomed to it and with a little practice, it will all come to normal. Taking it out every time for speaking will never solve the problem.
Treatment time varies from person to person
Every patient and their teeth condition is different. Hence, the treatment time may vary accordingly. It depends on the work that has to be done and the dentist will discuss it with the patient before starting the procedure.
Faster results
With Invisalign, one can expect faster results as compared to the metal braces. But, the condition is only when the patients wear it for the recommended time duration. Most of the patients may start seeing results in a couple of months.
Remove it while eating
The dentist suggests the removal of Invisalign while eating. The reason is that food may cause staining of the aligners and hard food may damage them. The patient has no restrictions on drinking water with the aligners on.
Maintenance of oral hygiene
It is very crucial to maintain oral hygiene by doing brushing and flossing after every meal. This is important as the Invisalign will cover the teeth along with the food stuck in the teeth. It will remain there for a long time and may lead to carious lesions.
Use of attachments
In some cases, the dentist may give some tooth-colored attachments called Invisalign buttons to help in speeding the process. They are not for everyone and will be suggested by the dentist at the start of the treatment.
Whether to use Invisalign or not depends upon the teeth condition and the type of treatment required. The Invisalign cost in India is usually on a higher side but it is worth all the investment. It is sure to bring a smile on the patient's face.