The condition where a single tooth or numerous teeth are malpositioned or malaligned is called malocclusion. Braces are the traditional method that was invented in the 1800s, which uses metal wires to correct the malocclusion of the teeth. Aligners also known as invisible braces are the latest technology that uses clear plastic trays without using any wires. We advise you to visit the best orthodontist in India to examine your condition and determine the type of braces that suit your condition.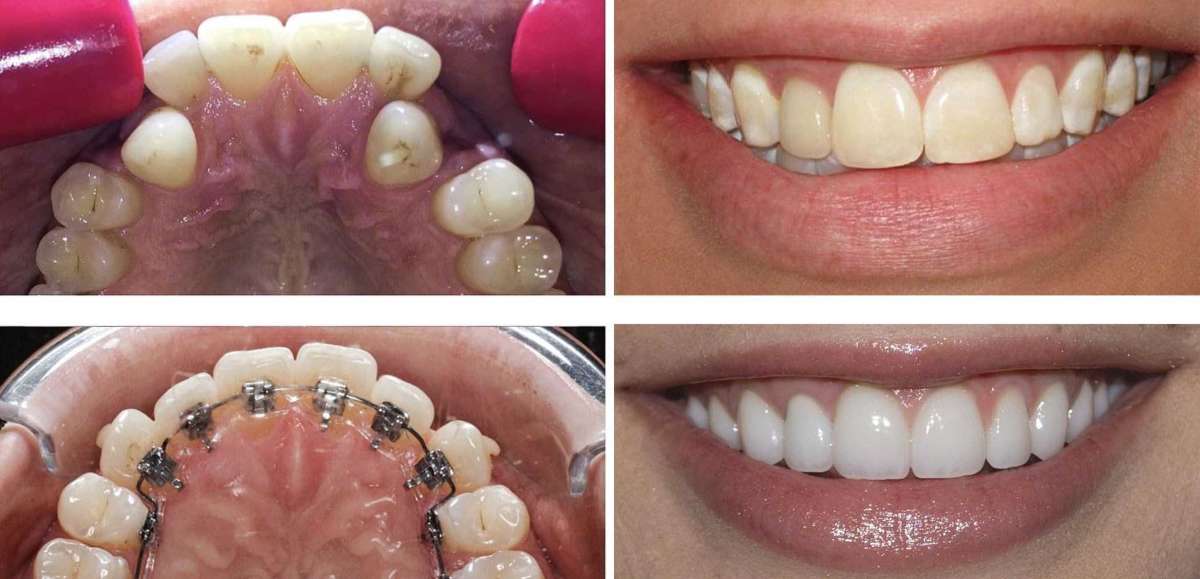 Types of Braces:
1. Classic or traditional Metal Braces – This is the traditional method that uses metal brackets with a metal archwire. It is the least expensive of all the types.
2. Ceramic Braces – This is a slightly modern technology that uses ceramic to customize the brackets to match the color of the tooth. They are slightly more expensive than traditional metal braces.
3. Lingual Braces – This method uses brackets and archwires on the inner side of the teeth. These are more expensive compared to traditional braces.
4. Aligners – Invisalign is a technology that uses clear plastic trays which are removable and must be changed every two weeks. This treatment is expensive.
The cost of the treatment depends on many factors such as
The orthodontist working on you.
The complexity of your condition.
Type of treatment.
The hospital you chose and the area you live in.
So, the exact cost of the treatment cannot be determined. But it is advised to choose the best dental clinic in Delhi, consisting of experienced specialists for your every concern along with all the facilities and advanced technologies.
Points to consider before getting Braces:
1. The braces work by exerting pressure on the teeth to move them and thus the time of the entire treatment cannot be determined exactly. Specialists can only determine the time approximately depending on the severity of your condition.
2. As the treatment works by acting pressure on both upper and lower jaws, there can be changes in your facial profile and your smile.
3. Invisalign in India is modern technology and thus choose your dental clinic accordingly if you want aligners as this treatment is not available everywhere. So choose the best dentist in India having experience and can bring promising results.
4. There will be no pain during installing the braces. But patients may feel slightly uncomfortable after two or three hours to a few days. Slight pain may be experienced after an adjustment during your dental visit each time. This pain can be described as dull aching pain or soreness and can be relieved by taking an on-the-counter painkiller.
5. It is advised to get braces as early as possible, as the treatment on children (adolescents) is proven to be faster and more successful than on adults.
6. It is important to maintain oral hygiene, and diet and follow all the instructions as suggested by your dentist as this helps in decreasing the time of your orthodontic treatment.