Cosmetic dentistry is a branch of dental sciences that is fast becoming the most popular form of dental treatment. After all, we all desire that picture-perfect smile with dazzling white, sturdy teeth. Now, thanks to technological advancements, we can say goodbye to those bulky metal crowns, unappealing smiles and social awkwardness. Read on to know more about how Cosmetic Dentistry is transforming millions of lives every day.

Types of Cosmetic Dental procedures
A variety of procedures are included under cosmetic dentistry to give you that complete smile makeover. The procedure and the treatment plan is modified and tweaked according to each patient's specific need. Nonetheless, the results are always worth the production and process.
Teeth Whitening
Who isn't a fan of a bright, million-dollar smile? Plethoras of teeth whitening solutions are available in the market, from whitening pastes and gels to self-apply whitening strips. However, the most dramatic change is visible after a professional, in-office tooth whitening procedure performed by a dental expert. Results are noticeable after a single visit of forty-five minutes. It is the most sought-after cosmetic dental procedure to attain instant sparkling clean teeth from yellowish discoloured ones. High-standard technologies like Light-activated Phillip's ZOOM whitening or LASER-Assisted teeth whitening are employed to ensure a comfortable experience without any side effects.
Veneers and Lumineers
A popular choice with ones looking for correcting the shape, size or alignment of their teeth, dental veneers helps to achieve the perfect smile. Advanced 3D Smile designing software is used to correctly analyze the teeth and plan the treatment process. Defects ranging from mild tooth fractures to worn out or crooked teeth can be corrected to attain a natural-looking result. Highly advanced CAD/CAM CEREC Systems are used to deliver the highest quality of Veneers on the same appointment.
Lumineers, on the other hand, are an extremely thin variation of veneers that do not require any modification of the tooth before bonding them. The process follows the lines of Non-invasive, no-drill dentistry for smile enhancement. Highly translucent and top-notch materials are used to mill out the final product that provides unmatched aesthetic and dental functions.
Gummy Smile Correction/Gum reshaping
Sometimes the smile may seem unappealing due to over-exposed gums, giving a low or uneven gum line. The teeth in such scenarios seem too short or improperly shaped. Gum reshaping involves the use of advanced LASER technology to gently remove the overgrown gum and effectively lengthen the tooth height. It gives a perfect proportion between the gums and teeth. This International standard technology takes minimal time and provides suture-free results. The process is performed to suit a single tooth or several teeth in a row to expose a beautiful, broad smile.
3D smile Designing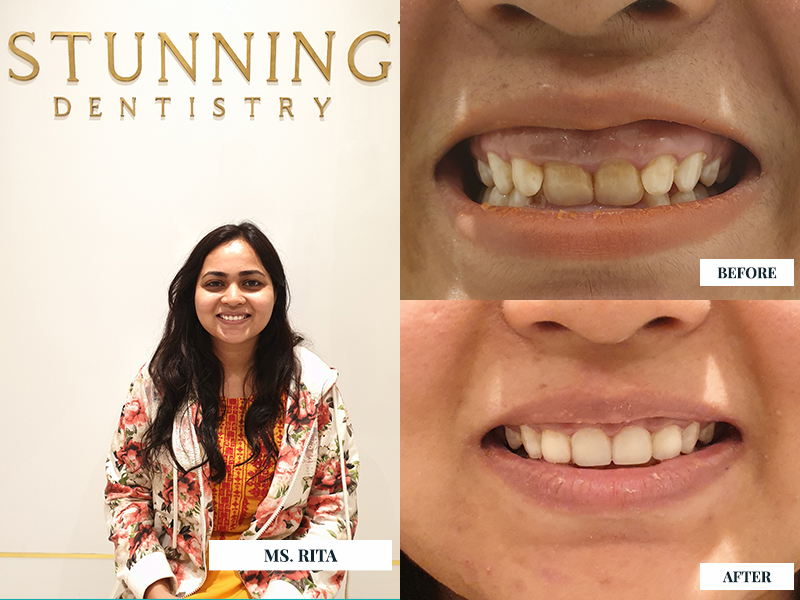 Now you can have a smile suited to your face as well as your personality! The 3D Digital Smile Designing aids to redesign your complete smile in the most appealing form. This futuristic tool helps to accurately analyze and identify the perfect smile for your face. The technology aids in custom-fabricating veneers, Lumineers, crowns, and bridges to deliver the most attractive smile in proportion to your face and personality.
In a Nutshell
Cosmetic Dentistry is a technically advanced dental branch that provides precise and superior outcomes based on individual needs. It is a sure-shot way to enhance one's look and regain that confident smile. The procedures surely bring about a tremendous change in your smile, creating a whole new you.