Many of us desire to get our teeth straightened to a perfect smile and achieve the million-dollar celebrity look. But something that clouds our future esthetics is the finance and budget of those costly long-term orthodontic treatment options. The high-end costs of these braces make the patient put their foot down, not to mention the unsightly appearance they impart to the face. Does that mean that one cannot achieve that flawless smile without shelling out large bucks of money? Well, worry not, because advancing technology has brought us an easily affordable solution under the title of invisible aligners. Let us know more about it below.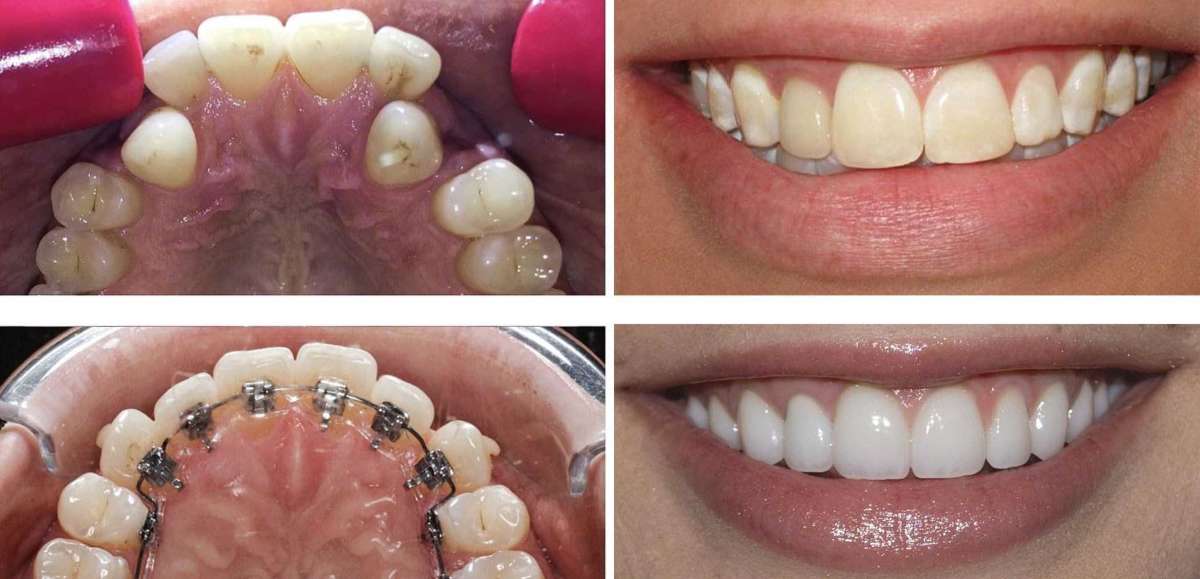 What are Invisible Aligners?
Invisible Aligners are an innovative technique to gradually straighten out your teeth and enhance your smile by using various sets of unique, clear, custom fabricated acrylic trays that do not require any brackets and wires. These aligners are removable and are effectively much more comfortable than the conventional metallic braces. Invisalign aligners are the latest trend in orthodontics that allows you to maintain your lifestyle while invisibly correcting your smile.
Types of Invisible Aligners
There are a few different companies around the world that work on invisible aligners. The products of these brands can either be in-office or at-home aligners. The most popular ones are:
Invisalign
Invisalign, a product of Align Technology, is the most known and in-demand invisible aligner system globally today. These are fabricated from SmartTrack material that promises a comfortable, quick and accurate treatment experience. The technology has delivered proven results by using ClinCheck software that maps the path to your perfect smile, from the tiniest shift to the brand-new you.
This aligner system is the first choice for many young adults, teens and tweens that look for immediate results without any pain or discomfort.
Candid
Candid is a highly effective clear-aligner system that works with the advanced care and delivers convenient results. The overall output data is similar to the Invisalign system, but the product is much lighter on your pocket, making it a win-win situation for you.
The trays are made from ZenduraFLX, a highly comfortable material that is stain-resistant, durable and BPA-free.
The company gives you the added benefit of 100% remote monitoring via the Candid App. The patient shares their progress every two weeks through the CandidScan device, available in the treatment package.
NewSmile
A patient-oriented, at-home aligner technology, NewSmile is a relatively new aligner system that allows you to straighten out your teeth and enhance your smile without visiting the orthodontic clinic. The system works with at-home impression kits and video conferencing with Impression Specialists to customise and design your unique trays.
They have options between Fast Track Aligners and Night Aligners.
Other Upcoming Brands
ALIGNERCO
SmileDirectClub
Byte
Multiple Payment options
With Invisible aligners, a multitude of budget-friendly payment options are available that makes the treatment affordable and accessible to all:
Flexible Savings Account(FSA):
Many multi-national employers offer flexible savings account wherein you can pay for your medical or dental costs from the account, with a monthly deduction from your paycheck.
Insurance Coverage:
Many Insurance companies these days cover Dental treatments, including Invisalign. The insurance may pay for a certain percentage of your treatment, or it may pay up to a money limit. Ask your insurance agent for more details.
Flexible and Affordable payment plans:
Many doctors offer flexible and affordable payment plans, which allow you to make small payments throughout your Invisalign treatment rather than all at once. Consult your Invisalign-trained doctor for his payment policy.
The Bottomline
Invisible aligners are the latest dental technology. They offer a unique blend of technology, comfort and esthetics. They are a no-age bar with Invisalign, enabling many adults to opt for this mode of teeth alignment. Individuals who were earlier apprehensive about orthodontic braces are now giving Invisalign a fair shot. The approach is safe, result-driven and provides lasting results.