Yes, you read it right. Those disproportionate or yellowish teeth can now be corrected. The advent of Cosmetic dentistry has ushered in a new era of dental esthetics that allows you to achieve the sparkling, perfectly aligned teeth that you desire. Most of these smile-enhancing procedures involve the use of Dental veneers. These veneers can transform the size, shape and shade of your teeth to give you a new smile within a day.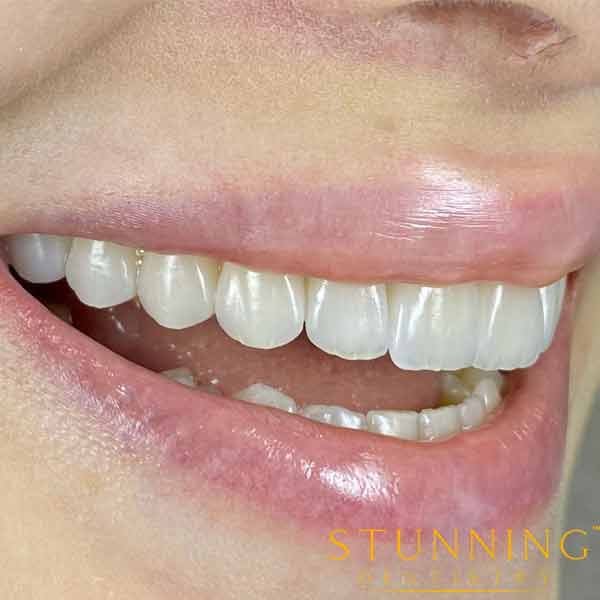 What are Dental Veneers?
Veneers are thin-shelled, custom-fabricated dental restorations that are milled from the highest-quality porcelain and are employed to cover the front tooth surface. They are the most in-demand cosmetic dental procedure. Veneers can create a beautiful smile and transform your discoloured, chipped or misaligned teeth in the most natural-looking way.
What Dental concerns can Veneers fix?
Veneers are routinely used to correct the following dental concerns:
• Broken, cracked or chipped teeth
• Misaligned or irregularly shaped teeth
• discoloured or stained teeth because of:impingement of pigments from food
• excessive childhood fluoride intake
• injury to pulpal tissue
• stains due to drugs
• sensitive teeth
• gaps between teeth
• abraded or worn-out teeth
Procedure for Dental Veneers
The process for dental veneers is very precise but the use of international grade equipment and digital tools make it a comfortable and fast single-visit procedure:
A Digital Smile Designing software provides 3D analyses and contouring of your teeth. It determines the facial proportion and aids in designing the perfect, most natural-looking smile for you. The tool will give you a glimpse of the treatment outcome before the process begins.
After the 3D smile designing, The teeth are isolated from gums and lips to mildly prepare them to receive permanent restoration.
A digital scanner is used to record the impression of your teeth without the hassle of conventional impression material.
The Impressions are fed into a highly advanced CEREC milling system.
Superior quality ceramic materials such as Zirconia or Emax are used to fabricate your dental Veneers. The use of these materials results in high-strength and supremely translucent veneers that exactly simulate your natural teeth, giving aesthetically appealing results.
On receiving the final product the fit and colour are verified. Subsequently, the veneer is bonded on the tooth surface with special cement.
Perks of Dental Veneers
– The ceramic is stain resistant thereby giving a lifelong blemish-free smile.
– the materials are highly compatible with oral tissue meaning no allergic reactions
– the amount of teeth preparation required is very less hence very little tooth structure is removed resulting in strong and better-looking teeth at the same time
– A enhanced, natural-looking Smile is crafted.
The Wrap
Dental Veneers can transform your smile and looks within a single day. The Crooked, discoloured teeth can be converted to a visually appealing dentition. Porcelain Veneers give you the confidence to smile uninhibitedly whenever you like using the most advanced technology and finest materials. So contact a dentist without any delay and get the bright, flawless teeth, everyone would envy.