Most of us are not genetically blessed with picture-perfect teeth. That said, achieving a celebrity-like smile is now possible for anyone, courtesy of rapidly advancing dental technologies and a range of swift solutions. Commonly, the advice that most orthodontics give to their patients involves the use of a certain type of dental braces. These devices have proven to be so effective that their many variations have come up in the market, each tweaked a little; for a particular situation. So, when your dentist allows you to opt for a particular choice, which one should you go for? Read on for some assistance.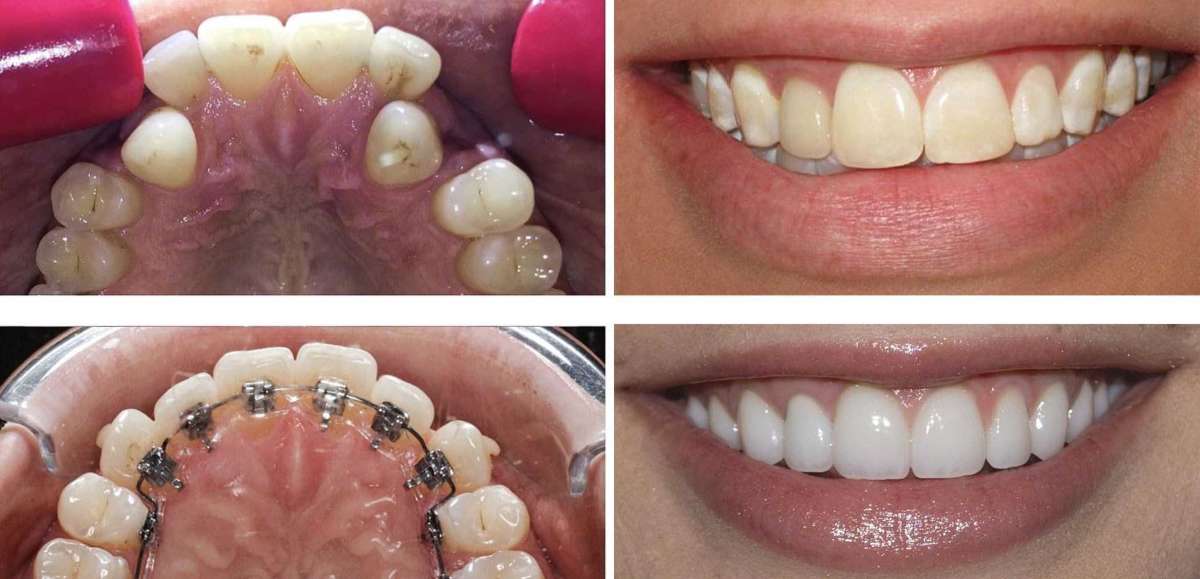 What are Dental Braces?
Let us understand the basics first.
Dental Braces are orthodontic devices that can slowly align and straighten your crooked and misaligned teeth. These braces aim to improve your bite and dental health along with the dramatic enhancement of your facial esthetics and smile. Dental braces can sometimes be supplemented with other orthodontic appliances to widen the palate or align the jawbones.
When should you go for Dental Braces?
Not all orthodontic corrections require the use of braces. You can expect your dentist to recommend them in any one of the following situations:
– Overcrowding in the jaw
– Gaps between teeth
– When the upper front teeth overlap the corresponding lower ones by a great amount. Either vertically(overbite) or horizontally(overjet).
– Open bite between the two jaws
– Other malocclusions
Types of Dental Braces
Traditional Metal Braces
These are the most used type of braces today. Metal braces comprise metallic brackets, attached to your teeth by cement and connected via arch wires. These wires are kept in place using coloured or silver elastics. The metallic braces have transformed over the last few decades, becoming lighter, comfortable, smaller, and more effective.
These are the least expensive type of braces out there but most noticeable at the same time. Some may feel self-conscious about their appearance wearing these braces.
Self-Ligating braces
This type of braces is like their metallic counterparts except that they use specialised clips instead of elastics to secure the archwire. These have the benefits of reduced friction and force applied on the teeth. Hence, the tooth movements are faster and more comfortable. Moreover, they require fewer adjustments and are easier to clean. However, they can cost more and still show.
Ceramic Braces
Ceramic braces are similar to traditional ones, but they are made up of clear, ceramic material that blends with the colour of your teeth. These braces, therefore, are less conspicuous but just as effective. They are the go-to option for patients who do not want to go for Invisalign but still prefer to straighten their teeth discreetly and less noticeably. On the downside, ceramic braces require more care as they are fragile and tend to pick up food stains.
Lingual Braces
They are like metallic braces in shape and function, except that they are attached to the inner side of your teeth rather than outside so, they are not easily visible. The entire appliance is customised to suit the shape of your teeth. A great option for someone looking for medium budget orthodontic braces.
Invisalign/ Clear aligners
Clear aligners are the most popular devices to straighten teeth these days. They are a set of unique, clear, custom fabricated, acrylic trays; that is fully transparent and do not require any brackets and wires. These are easy to remove and allow the freedom to eat or drink anything. However, they can only solve minor bite discrepancy or space issues and not complex orthodontic concerns.
Takeaway
Wall would agree that orthodontic braces are revolutionary tools in aiding our smile correction. They can help you achieve that dream smile and confidence within few months. Devices like lingual braces or clear aligners have taken the process a notch higher by giving us the option to be discrete during our treatment timeline. The technology of braces today is very convenient, comfortable, flexible, and even light on the pocket. So, contact your dentist today for your set of brackets, whatever type they might be.