Root canal treatment in India is considered the best possible treatment to protect the natural tooth without requiring an extraction. It is the process of removing inflamed or infected pulp and filling the pulp cavity with a dental restorative material to preserve the natural tooth. Root canal treatment is required in cases: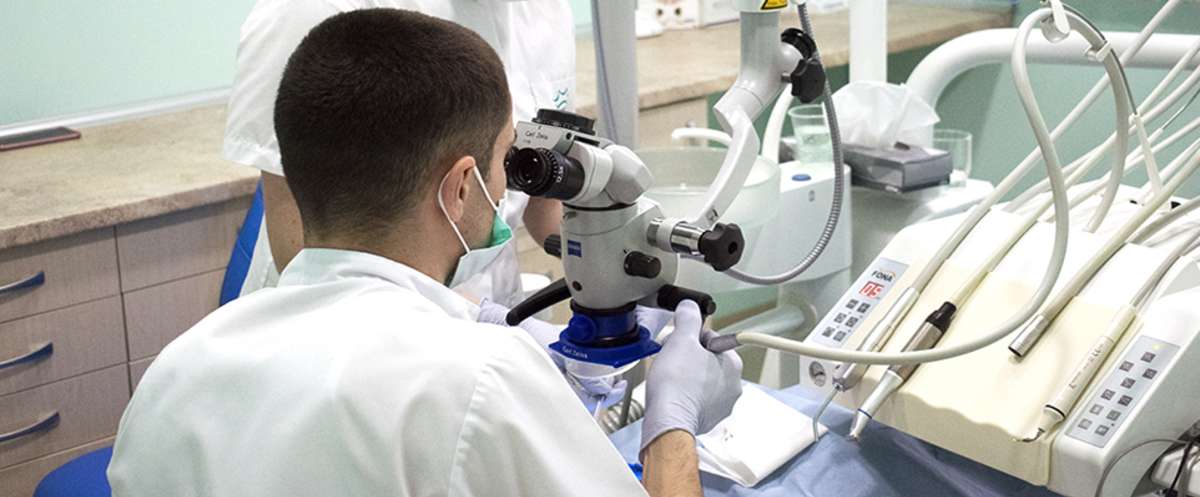 1. Fractured or chipped teeth
2. Deep dental cavity involving pulp tissue
3. Infected teeth which can cause severe pain while eating
4. When you feel sensitivity even after the removal of hot or cold stimuli.
5. Swollen gums because of pus accumulation.
Root canal treatment normally takes one to three sittings based on the complexity of your case. But due to recent advancements, single-sitting root canal treatment became more popular in recent times. But, it is recommended to choose the best endodontist in India, to determine the complexity of your condition and determine your treatment plan. The newly introduced technologies such as LASER-assisted root canal treatment, and Microscope assisted root canal treatment help in both the accuracy and time of the treatment and are considered more comfortable for people who have no time to invest in dental appointments.
Microscope-assisted Root Canal Treatment:
Microscope-assisted Root Canal Treatment is the most advanced treatment option which is introduced in recent times. This technology uses the microscope to be accurate while operating inside the root canals.
This procedure can help in precise treatment because of clear sight inside the canal. This increases the success rate of root canal treatment. It can also determine if there are any modifications in the root canal accurately avoiding the risk of fractures or fissures.
Microscope-assisted Root Canal Treatment in India is expensive when compared to traditional root canal treatment due to its advantages. But the success rate also depends on the expertise of the dentist working and helping in root canal treatment last long.
LASER-assisted Root Canal Treatment:
Due to its advantages LASER usage in dentistry is increasing day by day. With the help of lasers, the hard tissue of the tooth can be removed by opening the root canal and even the soft pulpal tissue can be removed inside the root canals without any hassle.
The use of controlled LASER emission ensures the accuracy of the treatment and helps in preventing any infections. Also use of LASER helps in killing all the bacteria inside the root canals making them sterile.
LASER-assisted Root Canal Treatment in India can be on the expensive side compared to traditional treatment, but surely ensures more accuracy and less time of the treatment.