Clear Braces, more commonly known as invisible aligners, are the latest revolution in dentistry. These aligners are a promising tool for correcting the alignment of your teeth and giving you a flawless smile. Within the last decade, the use of clear aligners has substantially increased and is propagated by dentists all over the world. These advanced tools are based on futuristic technology that combines a unique material – one that promotes teeth movement, and software that maps each tooth movement for attaining that perfect smile. Let us know more about these invisible braces below.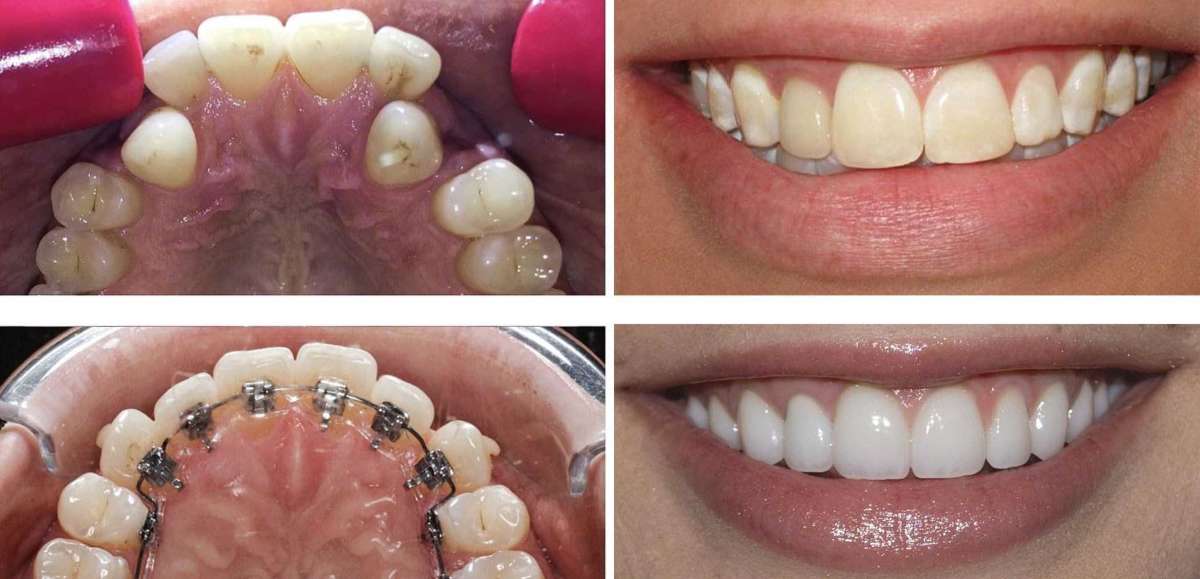 What are Invisible Aligners?
Invisible Aligners are an innovative solution for correcting your teeth alignment and enhancing your smile by using multiple sets of customised, clear acrylic trays that function without any brackets and wires. These aligners are easily removable and much more comfortable than conventional metallic braces. They are the latest upgrade in orthodontics that promotes maintaining your lifestyle while invisibly correcting your smile.
Types of Invisible Aligners
There are a few different companies around the world that work on invisible aligners. The products of these different brands can either be in-office or at-home aligners. The most popular ones are:
Candid
NewSmile
ALIGNERCO
SmileDirectClub
Byte
Benefits of Invisible aligners over Braces
Quick and effective: depending on your case complexity, your aligner treatment can be completed in as early as 6 months! Results start showing in a matter of a few weeks.
Convenient and Painless: With aligners, you can get your dream smile without the pain or discomfort. You can play any sport or eat whatever you want by removing the aligners whenever needed.
Advanced Material for Predictable Results- aligners are fabricated from unique material that leverages data from years of research on millions of patients to yield predictable and precise results.
3D Customised results- suitable to your needs: aligner system uses specialised software that maps the path to your perfect smile, from tiniest shift to the brand-new you.
Low Key but Powerful alternative – the aligners are practically invisible and use only the required amount of force in the right direction to generate the needful changes.
Care of your Aligners
Although invisible aligners are the most hassle-free orthodontic device yet there are some guidelines one must bear in their mind while using this technology:
You are required to wear the aligners for at least 20 hours a day for the treatment to be effective.
Keep note to remove your aligners while eating, brushing and flossing. Ensure to never have it on while consuming anything hot.
Develop a habit of keeping your aligners clean. Make sure that to brush your aligners and maintain them in the same way.
Keep them safe in the box, as provided by your orthodontist to prevent them from getting dirty.
Takeaway
Aligners or invisible braces, as we fondly call them, are an excellent treatment choice for misaligned, crooked or spaced teeth that requires orthodontic intervention. Most of these aligner systems are based on unique materials and technologies that accelerate the treatment period and make it highly convenient at the same time. Many people who were earlier apprehensive about the orthodontic procedure are up for an aligner based solution as it checks off their every requirement and concern. Make sure to look up this solution when you visit your orthodontics the next time.