Orthodontic corrections help attain straight teeth and a pleasing smile, but many of us end up resisting such treatment on account of the long commitment the treatment process demands. An average orthodontic treatment may take up to 1 or 2 years, depending on the case. However, technology has a solution for our every concern. So what if you could have your teeth straightened –up within just a 6-month window? What if you do not have to worry about archwires covering your every tooth? What if you could have flawlessly aligned front teeth without any hassles of traditional metal braces? The answer to all that lies in Partial Braces. Curious? Read on to have your most basic questions on partial braces resolved.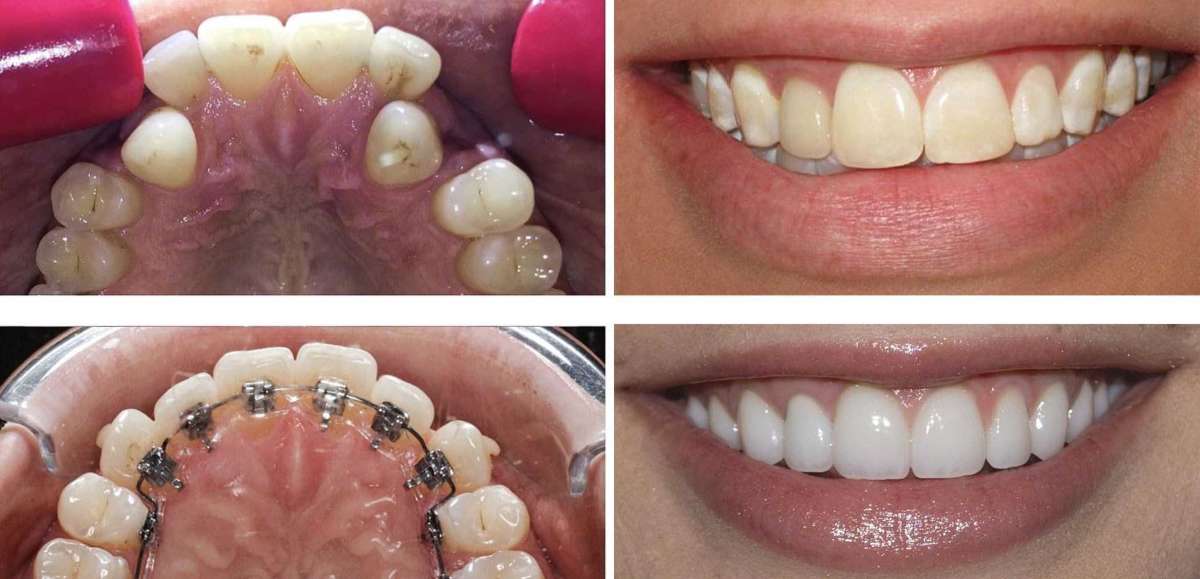 What are Partial Braces?
Partial Braces are a variation of traditional braces which cover only a few upper or lower front teeth. The brackets are present only on four to six front teeth, with the archwires held in place via molar tubes placed on posterior teeth. They are highly useful to treat minor orthodontic concerns where only a few teeth are out of alignment or crowded. Such isolated issues respond dramatically to short-term partial braces.
When Can We Use partial braces?
Childhood Orthodontic Issues:
Partial braces are also called 'Phase one Braces' because they are seldom used to initiate childhood orthodontic treatment. Partial Braces speed up the treatment process as the alignment process begins before the adult teeth come in. Concerns like crossbites, crowded teeth, thumb-sucking habits, or spacing issues can be easily cured with an early treatment from partial braces.
Adult Orthodontic Concerns:
Minor adult orthodontic issues can be resolved by employing the partial braces:
Deep overbite
Spacing
Underbite
Open bite
Crowding
Crossbite of front and back teeth
What is the Average Time to Keep Them on?
Partial braces can typically show results within a span half that of the conventional full-arch braces, i.e. within a 6 to 9 month period. Popularly called '6-month smile', these braces can fix your smile in a short period as they do not work to correct the jaw discrepancies instead, they directly act on your six front teeth and bring them in a straight line. That is why they have become an easy-to-go option for cosmetic enhancement of smile in young working adults or shy teenagers who do not prefer to wear metallic braces for a long period. Having said that, the average time can vary slightly from person to person as each jaw and teeth alignment is unique.
What is the Cost of Partial Braces?
Partial braces are lighter on the pocket when compared with ceramic braces or invisible aligners. These are an economical alternative, costing anywhere between INR 25,000-65,000. The great variation in the cost can be attributed to your orthodontist's experience and the expected complete duration of your treatment. Other factors that might influence your budget are:
The city and location of the clinic
Insurance coverage you are eligible to receive
Additional corrections or treatments required
Payment plans offered by your dental specialist
Final Notes
Partial braces are a great variation on complete, full-arch metallic braces. They are required to be worn for a short duration and bring a complete transformation of your smile. The additional benefit of low cost makes it a complete win-win situation. If you have a mild orthodontic concern, opt for this treatment modality instead of bulky, painful metallic braces.