Dental Implants are most commonly recommended in patients who have lost their teeth due to any injury or periodontal disease. Dental implants come in different heights and sizes. The implantologist decides the type and size of the implant after evaluating the oral cavity of the patient. Most of the implantologist perform a single tooth implant in Delhi.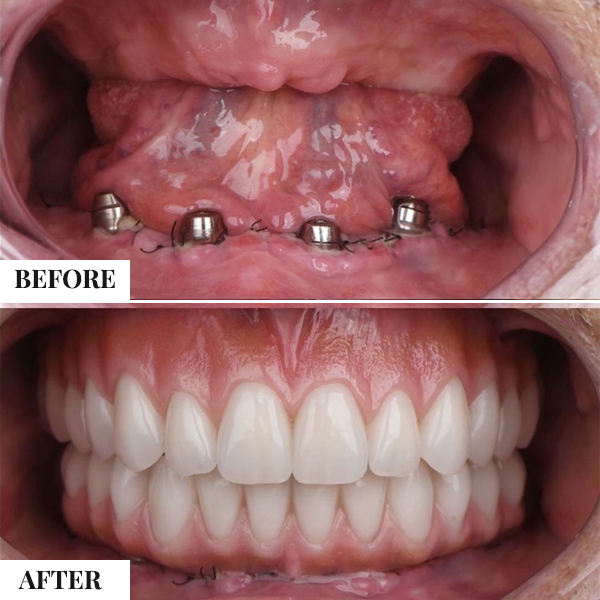 Types of Dental Implants
There are mainly two types of dental implants depending on their position in the bone. They are:
Endosteal
This is the most commonly used implant. It is made of titanium and resembles a small screw-like structure. It is placed directly in the jaw bone. These implants can easily hold one or more prosthetic teeth.
Subperiosteal
In some cases, the bone height is insufficient, and the patient does not have enough healthy natural jawbone. In such cases, the subperiosteal implant can be used which is placed under the gums but on, or above, the jaw bone.
Dental Implant Procedures
There are commonly five dental implant procedures that are practiced widely by the implantologist. These procedures are customized according to the need of the patient. The dentist evaluates the oral cavity and determines the best suitable procedure.
Single Tooth Replacement
This is a very common condition in which the patient has a single missing tooth that needs to be replaced. An implant along with a crown can easily replace the natural missing tooth structure.
Multiple Teeth Replacement
Some patients may have multiple missing teeth that need to be replaced. In such cases, implant-supported bridges are used to replace several missing natural teeth.
Full Teeth Replacement
A complete edentulous arch is very common where all the natural teeth are missing. The implantologist replaces all the teeth by giving the implant-supported denture that helps in resuming the normal functionality of the teeth.
Ridge Modification
Some patients have bony defects in their jawbone. These bony defects may lead to the inadequate bone. This bony defect is exposed by lifting the gums from the ridge and is filled with bone or bone substitute that builds up the ridge. This procedure is called ridge modification.
Sinus Augmentation
It is usually a challenging task to place an implant in the maxillary posterior region due to the presence of maxillary sinus. The sinus floor along with the developing bone is raised for easy placement of an implant. This procedure is called a sinus lift or sinus augmentation.
Implants are gaining immense popularity as an effective way to replace natural missing teeth. Basal Implants involving the cortical portion of the jaw are also being practiced widely with the sole purpose of gaining anchorage and for better retention of the implant.