Every individual wishes to have a natural and perfect smile. But, many individuals suffer from different dental problems like decaying, yellowing, chipping, etc. that makes the smile lose its charm. In some cases, extensive decay may lead to teeth loss that causes hindrance in many day-to-day activities like talking, eating, etc. It may also have an impact on the aesthetics of an individual as a toothless smile is not very appealing. In such instances, dental implants come as a savior giving the natural and beautiful smile back. Dental implants have gained immense popularity in replacing a missing natural tooth.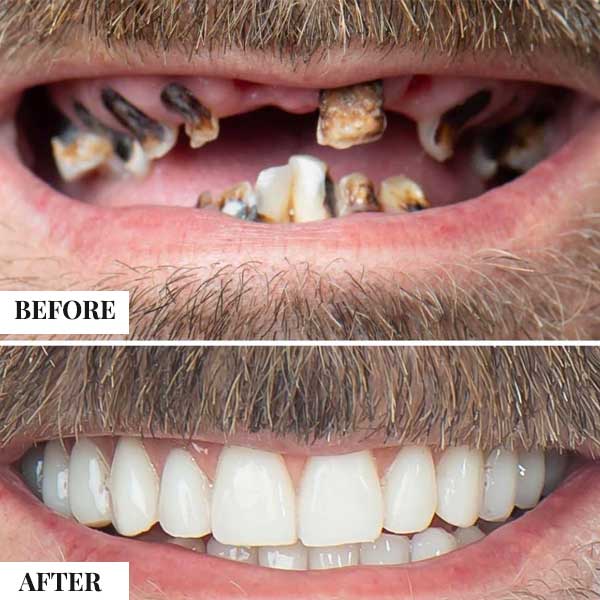 Procedure to Place an Implant
Consultation and Planning Phase
● The dentist does a thorough evaluation of the oral cavity and plans the procedure before placing an implant to ensure the success of the procedure.
● The bone condition and the missing space are evaluated.
● A 3D x-ray called CBCT that gives a 3D image of the jaw helps in better planning and determining the best course to place an implant.
Procedure
● The dentist needs adequate bone at the site of implant placement to ensure better stability.
● If there is inadequate bone, the dentist carries out a bone grafting procedure that requires about six months to heal.
● Once, the healing is done properly and there is adequate bone, the dentist goes forward with the process of implant placement.
● A titanium post is placed in the bone with the help of special tools and drills.
● After placing the implant, a healing cap is given over it.
● The gums are stitched.
● The implant is left for about 3-6 months for it to integrate with the adjoining bone. This process is called osseointegration.
● Once the healing is done, an abutment is attached to the implant with the help of a screw and a customized dental crown is placed above it.
Dental implants, once placed properly, give many benefits. The smile of the patient improves and gives a comfortable and natural look. If proper care is taken, the implant can last for years. A dental implant is a process that turns out in positive results for patients who have missing natural teeth. In order to truly enjoy the perks of dental implants, the patient requires to take good care of them and not to mistreat them or use them roughly.