Have you ever looked across celebrity photos and wondered the secret behind / drooled over their perfectly straight, aligned and beautiful teeth? Many celebrities are known to have undergone extensive orthodontic treatment before their rise to fame; while others choose a more convenient, smarter and modern route of invisible braces. Invisalign- a revolution in the world of orthodontic treatment is a new favourite among global celebrities. However, the versatile aligners can also work wonders for our everyday Joe. Invisalign can correct a range of orthodontic cases and are available at easy funding options. Let's take a deeper look at these aligners.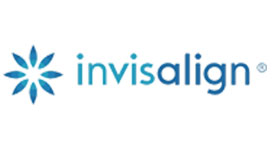 Applicability for all age groups
Invisalign has proven to give effective results for all age groups- from young children to adults. The aligners are made from clear-set, BPA-free, food-grade plastic that works powerfully yet discretely to yield dramatic outputs in the shortest possible time.
For Young Children
Digital Hassel-free Impressions means more acceptance and comfort for the child.
The optional blue indicator dot on the aligner helps to motivate the kid to stay on the treatment track.
Invisalign is made from SmartTrack material. It ensures comfort and minimal pain when compared with conventional braces.
InvisalignFirst can shape simply too complex smiles in small-growing children and teens from crowding, spacing to small dental arches.
For Teens
The Aligners are highly convenient and easily removable while eating, playing sports, or on any occasion.
Discrete, clear aligners are virtually invisible, making them hard to detect.
Invisalign is customised to each individual with 3D Visual Interface, giving a perfect, snug fit.
The Outcome Simulator Tool allows mapping the entire path to your new smile-from the tiniest shift of the first aligner to the picture-perfect smile.
Long-lasting clear Retainers safeguard the perfectly aligned teeth.
For Adults
Highly advanced technology yielding fastest results
Affordable Payment solutions make it easier to pay for the young working adult.
iTero Element allows easy pre-hand visualisation of your transformed smile using 3D images.
Gentle forces from SmartForce Attachments accelerate the treatment process.
A Vast Range of abnormalities can be treated faster and more discretely than braces.
Personalised Treatment Plans
From 3D Scanning of your teeth to preview of the expected change, Invisalign is a highly customisable solution that will allow you the freedom to fine-tune each tooth shift after a one-on-one discussion with your dentist. The aligners are a proven remedy for several orthodontic problems:
• Open-bite
• Cross-bite,
• Spaced or gapped teeth
• Crowded teeth
• Crooked teeth
• Issues of baby and permanent teeth
Multiple Payment options
With Invisalign, a multitude of budget-friendly payment options are available that makes the treatment affordable and accessible to all:
Flexible Savings Account(FSA):
Many multi-national employers offer a flexible savings account wherein, you can pay for your medical or dental costs from the account, with a monthly deduction from your paycheck.
Insurance Coverage:
Many Insurance companies these days cover Dental treatments, including Invisalign. The insurance may pay for a certain percentage of your treatment, or it may pay up to a certain money limit. Ask your insurance agent for more details.
Flexible and Affordable payment plans:
Many doctors offer flexible and affordable payment plans, which allow you to make small payments through the course of your Invisalign treatment rather than all at once. Consult your Invisalign-trained doctor for his payment policy.
The Outlook
Invisalign is a new-age orthodontic aligner with proven results. It has inspired millions to consider this option as a medium to achieve the smile they have always desired. Straight and perfectly aligned teeth are no longer a monopoly of celebrities with Invisalign treatment becoming accessible and affordable for the common individual. You no longer have to live with a smile that you do not admire, get a smile-makeover with Invisa