Cosmetic Dentistry refers to any dental procedure that helps in improving the appearance of the teeth, gums, and bites. It focuses on enhancing the dental aesthetics by different methods and procedures. Cosmetic Dentistry in India is on the rise and it is a known fact that a cosmetic dentist can work wonders in improving the smile of the person. There are various procedures that helps in improving the smile but not all procedures will work for all. The dentist decides the best possible treatment after clinically examining the teeth.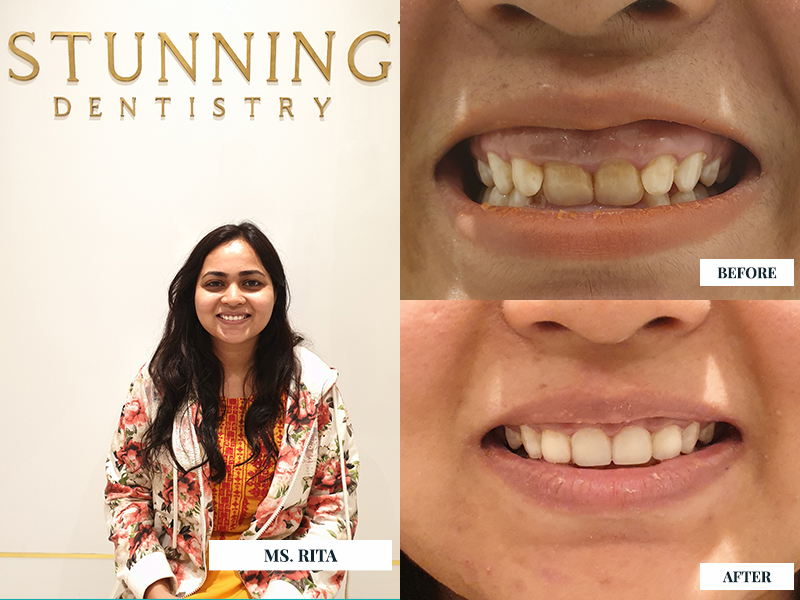 They are commonly known as teeth bleaching procedures and helps in giving the teeth a brighter and whiter look. This cosmetic treatment can remove stains and discoloration from the teeth. It is generally done by dental professionals in the clinic. There are also home-bleaching kits available but they are less effective as compared to professional methods.

Dental Veneers
Dental veneers are a thin porcelain shell-like structure that is bonded on the front surface of the tooth. They are customized to match the exact shade of the natural tooth. They are mostly used to treat slightly crooked teeth, chipped or discolored teeth, and can also in fixing the gap between two teeth.
Dental Crowns
Crowns are also referred to as tooth caps. They are customized to fit the natural tooth structure. They are made of various materials like acrylic, porcelain, ceramic, metals, etc. They help in treating poorly-shaped teeth, broken or chipped teeth, badly decayed teeth, or teeth having large fillings. It can also be used to cover spaces between the teeth.
Tooth Bonding
Tooth bonding is a procedure in which tooth-colored material is directly applied or bonded on the teeth. This improves the appearance of small chips and fractures and discolored teeth. It is a non-invasive procedure and may require about 30 minutes for a single tooth.
Gum Contouring
A gum contouring is a procedure that helps in treating gummy smiles, uneven gums, or receding gums. The gums are reshaped with the help of soft tissue laser and remove the gums that give an unesthetic appearance to the teeth. The process is relatively simple and requires a few days for proper healing of the gums.
Orthodontic Treatment
This is the treatment plan used mostly when the teeth are severely crowded or have excessive spacing between the teeth. The teeth are straightened using dental braces. This a long-term treatment and requires some time to achieve the desired results.

The cosmetic dentist in Delhi carries out all these procedures depending on the requirement of the patients. They work towards giving a better and healthy smile to the patient by removing the imperfections present in the teeth.